Rouen-les-Essarts: France's forgotten treasure remembered
1999-2000 – The final destruction
Author
Gareth Evans; photos copyright Erick Schneider (no reproduction without permission), additional photography by Luc Ghys/Alan Cox
Date
Back to 90s index page

The demolition was carried out in the autumn of 1999. Every last trace of Rouen-les-Essarts grand history was destroyed. All the buildings including the pits, grandstands, paddock and timekeepers box were demolished. All the armco from around the circuit was ripped up. All signs advising of the track's presence were taken away. Pit-lane itself was demolished. But the most cynical move of all was to rip up all the famous Nouveau Monde cobblestones and replace them with tarmac. The only part of the area that gave a clue to its former use that survived was the chicane at Six Frères. This was kept as a truck-stop or vehicle layby.

By 2000, you would never have known the French Grand Prix had been held on these very roads unless you knew already or had been told. The desecration was complete.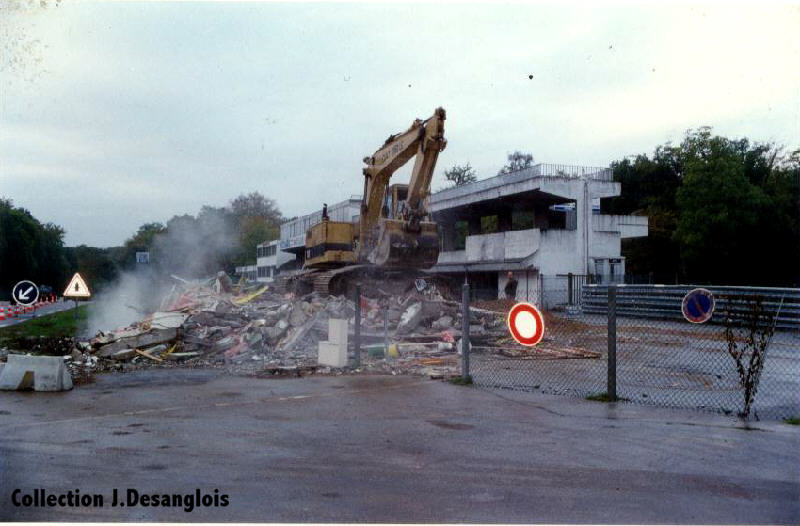 The famous Timekeeper's Box is the first to go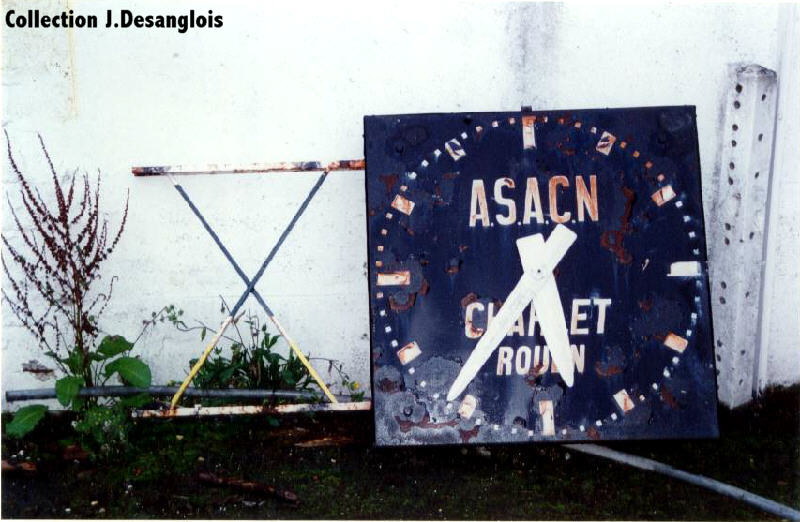 The official circuit clock sits forlornly after the Timekeeper's Box destruction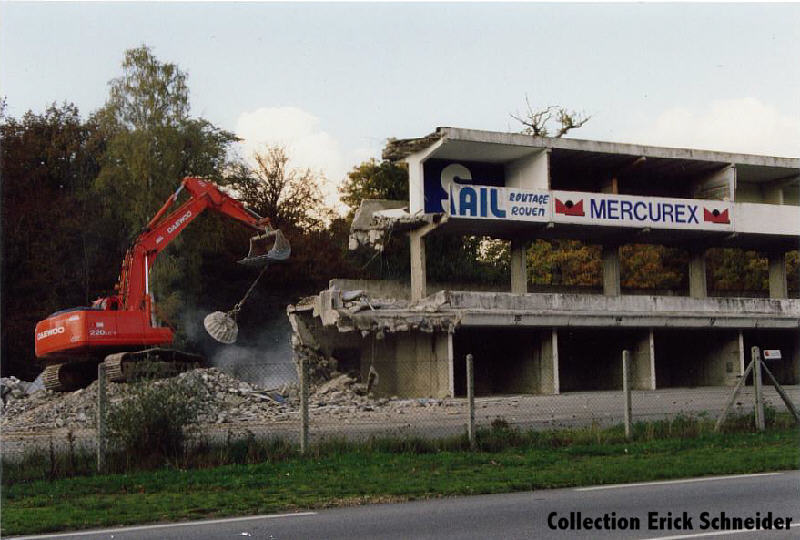 The pit buildings face the wreckers ball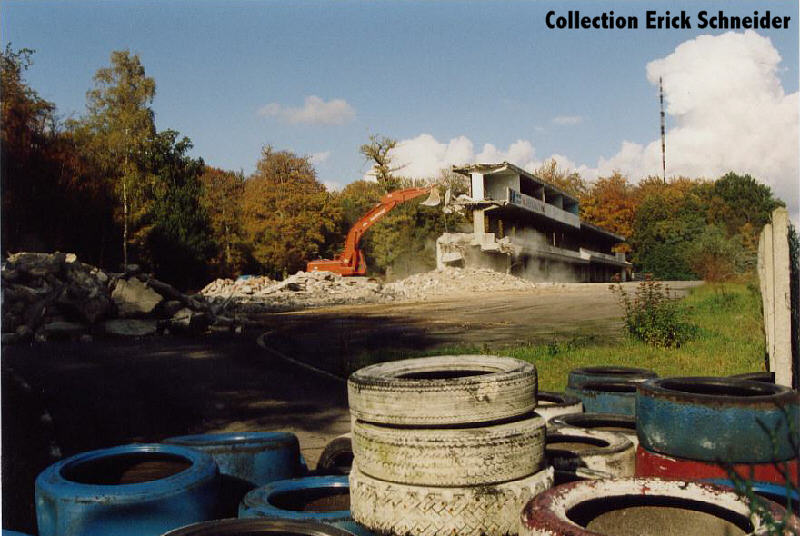 Another view of the pit buildings meeting their end
Nouveau Monde after it was asphalted