The Typ 650 or 'Sokol': Awtowelo debuts at Goodwood
Authors
Jeroen Bruintjes, assisted by Holger Merten
Date
Related articles
The early Auto-Unions - From P-Wagen to A-type, by Leif Snellman
Auto Union - The history of the AU racing department, a triptych of essays on the Saxonian marque's racing exploits, by Holger Merten
Auto Union Type E - The stillborn 1.5-litre car: why it (almost) did exist, by Jeroen Bruintjes
Sokol 650 - Post-war Auto Union in disguise or a socialist F2 effort? Secrets of Tom Wheatcroft's "Type E" unveiled, by Jeroen Bruintjes/Holger Merten
Click here to go back to part 1
Click here to go back to part 2
Click here to go back to part 3

Things moved quickly, last July. While we were awaiting development of our photographs, word had it that something interesting was going on at Goodwood.

When Wolfgang Beyer pointed at one of our pictures and exclaimed, "I remember that! I am on that one, actually, and know where that was taken!", we decided to conclude our visit with a nice dessert. So on we went, driving through the muggy heat that lay over Chemnitz that day. Past Auto Union's former headquarters, later transformed into a large city hospital. The premises are abandoned nowadays, so we turned right on the Kauffahrtei. This is the street were the Typ 650 made its debut. Not much has changed since then. The building at Kauffahrtei 45, were both cars came into existence, has been restored and is now home to IAV, a company that specialises in automotive R&D.
Goodwood
Sadly, we didn't have any period cars or dress with us, but our trusty old Praktica reflex camera made up for that. It's the source of the pictures above, although the Japanese scanner ruined some of its original quality. Ah well. While awaiting development, news came from Britain. Imagine our surprise when the Donington car suddenly appeared at the Goodwood Festival of Speed! Since we had already decided on the Revival Meeting this year, a personal acquaintance was out of the question. Luckily, several members of the Atlas Nostalgia Forum made up with excellent pictures.
Pictures by Luc Ghys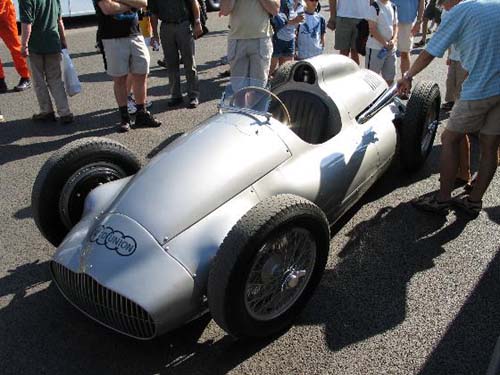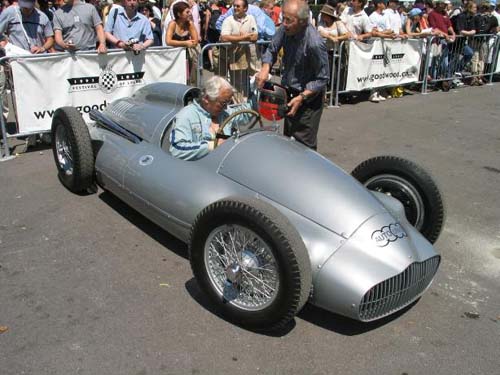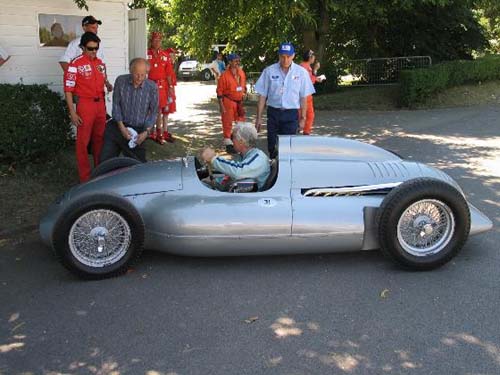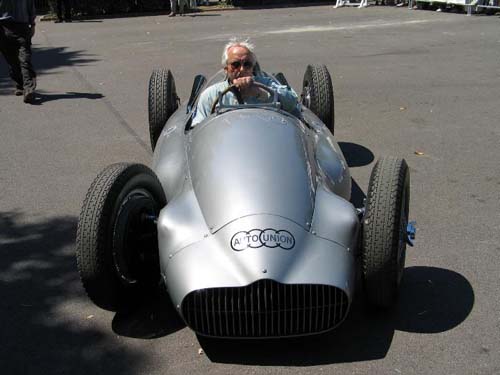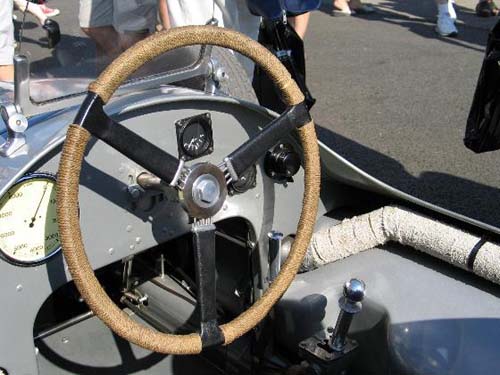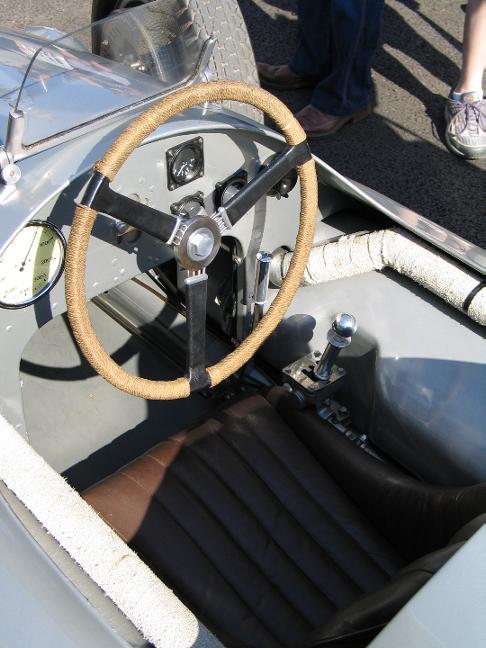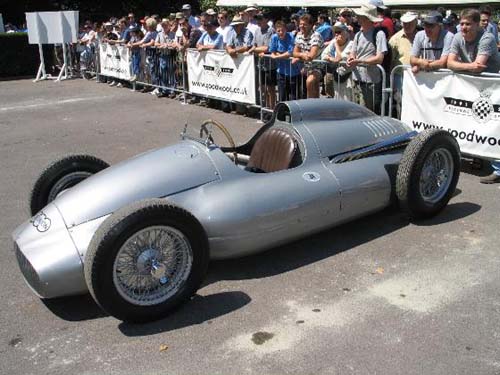 Pictures by Svend van der Vlugt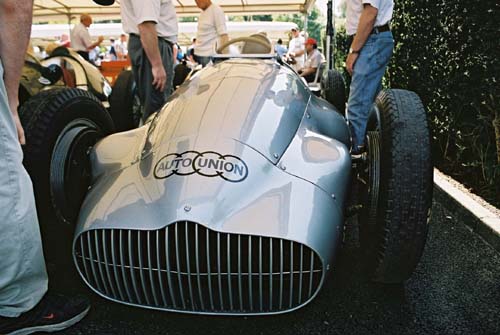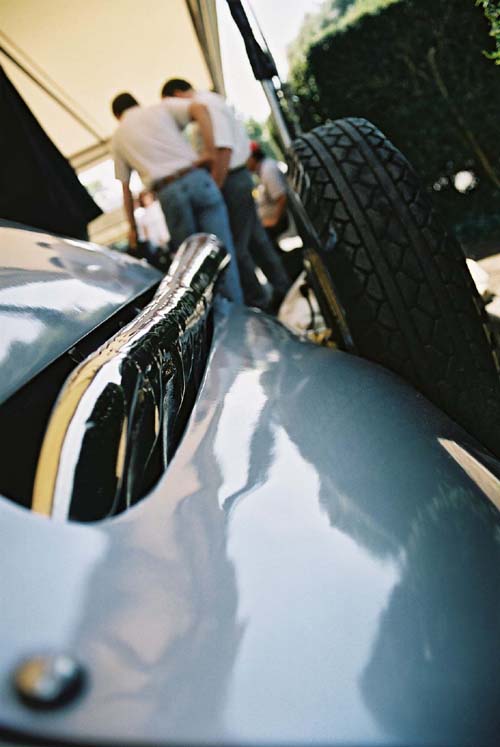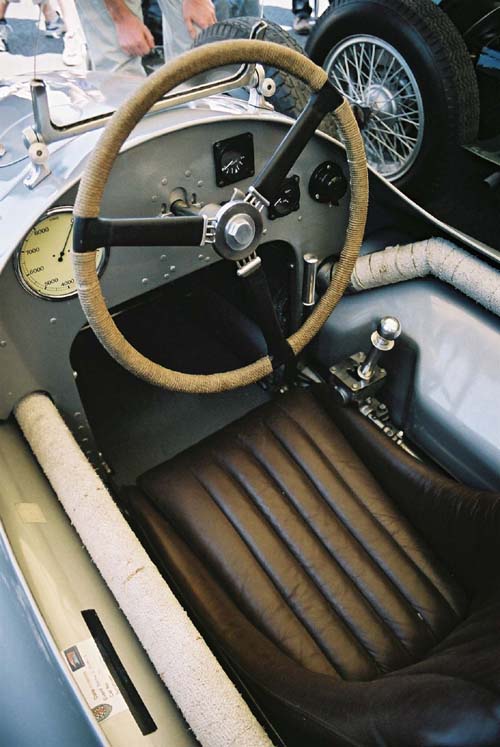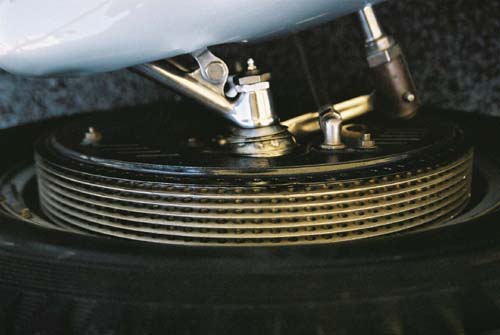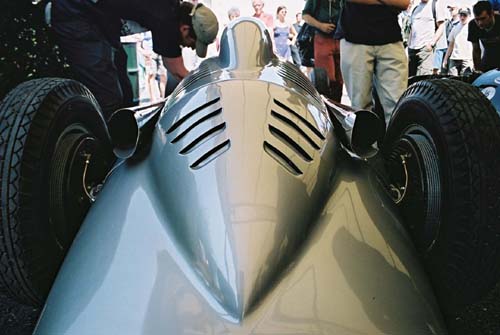 Debut
What's most stunning, though, is the name under which the car ran at Goodwood. Driven by Rick Hall, car number 31 was presented as the 1948 Awtowelo 650 'Auto Union'. Which meant that after more than 50 years this car finally did what it was designed to do: to race on Western soil under the Awtowelo name. Looks like somebody's been reading 8W…

And finally, here is a short video clip of the 650, shot by Luc Ghys in the Festival of Speed paddock.
Sources
Doug Nye, Classic & Sportscar, December 1985
Motor Klassik magazine, April 1987
Stefan Knittel: Auto Union Grand Prix Wagen, Schrader & Partner, München 1980
Peter Kirchberg: Grand-Prix-Report Auto Union 1934-1939, VEB Verlag für Verkehrswesen, Berlin 1982
Peter Vann: Neusilber, Motorbuch Verlag Stuttgart, 2001
Bestand der Auto Union AG, Sächsisches Staatsarchiv Chemnitz
The Yesterday forum