The short history of Delahaye 145 V12 chassis no. 48773
Author
Date
Related articles
Who?

Gianfranco Comotti/Charles Roux

What?

Delahaye 145

Where?

Brescia-Rome-Brescia

When?

1938 Mille Miglia
Why?
This car first appeared at the Montlhéry race track on June 25, 1937 to be presented to the press, after which an extensive test started a week before the Grand Prix of the Automobile Club de France, now commonly referred to as the French GP.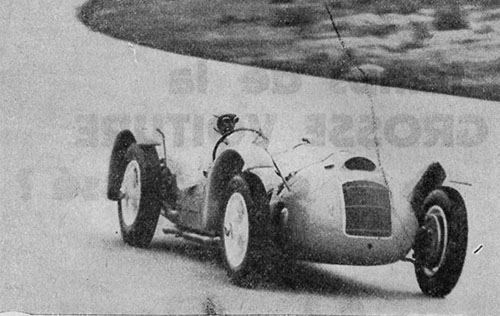 René Dreyfus testing the car on the day it was presented to the press (Jean-Maurice Gigleux collection)
There were many teething problems to be solved, the most important of which was overheating and poor engine breathing. This was partially remedied by doubling the size of the carburettor air intake as can be seen on the photos.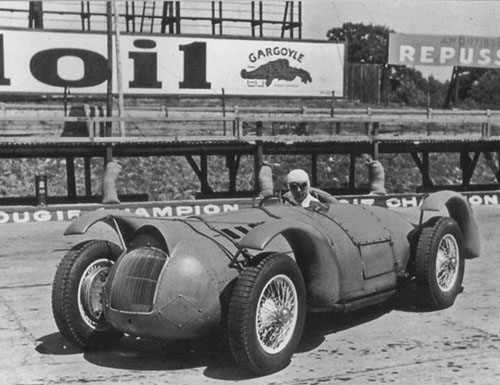 Ready for the ACF GP, Dreyfus at the wheel (Jean-Maurice Gigleux collection)
The car was a two-seater 'sports racer' with detachable fenders and full electric lighting for road use… The engine, a 4.5-litre V12 unit developing some 220bhp was designed by engineer Jean François.
| | | | | |
| --- | --- | --- | --- | --- |
| date | race | no. | driver | result |
| 25/06/37 | presentation | - | Dreyfus | - |
| 04/07/37 | ACF GP | 18 | Dreyfus | DNF |
| 18/07/37 | Marne GP | 18 | Carrière | DNF |
| 05/04/38 | Mille Miglia | 147 | Comotti/Roux | DNF |
| 15/05/38 | Tripoli GP | 60 | Dreyfus | 7th |
| 19/06/38 | Le Mans 24 Hours | 2 | Comotti/Divo | DNF |
| 11/09/38 | Paris 12 Hours | 4 | 'Raph'/Schell | DNF |
| 09/07/39 | ACF GP | 32 | 'Raph' | 9th |
| 23/07/39 | German GP | 26 | 'Raph' | 5th |
| 06/08/39 | Comminges GP | 14 | 'Raph' | DNF |
| 27/08/39 | Liège Expo GP | - | 'Raph', practice | No race |
At the Marne GP on July 18, the car driven by René Carrière set fastest lap at 150.399kph. For the Tripoli GP, the car's coachwork was replaced by a more aerodynamic body in order to improve its performance on the very fast and very hot race track, but Dreyfus came only 7th (the no.12 was Schell's car, but he didn't drive it). The "Bolide", as it was called, was never seen again after this race.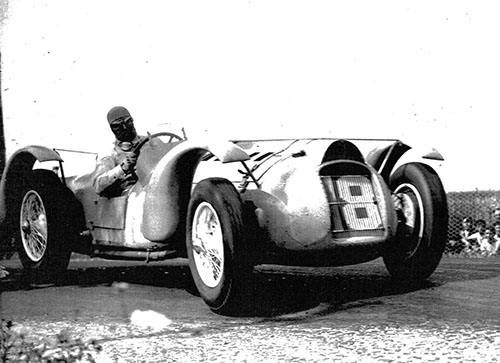 Carrière at the Marne GP (Jean-Maurice Gigleux collection)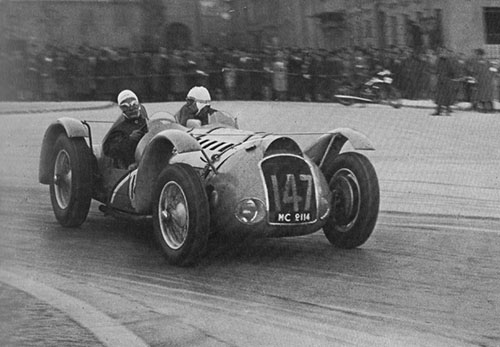 Gianfranco Comotti and Charles Roux at full blast during the Mille Miglia.
The racing seasons '37, '38 and '39 were very disappointing, to say the least, prompting Lucy O'Riley Schell and her husband to sell the Delahayes and replace them with Maseratis. Then war broke out, and none of the cars were in fact sold. 48773 and 48772 were parked in a shop window in rue Laugier in the 17th arrondissement of Paris, the heart of the city's car trade. 48771, the "Million" car, was sold at the end of the war to a Nazi collaborator. 48775, the only 145 to race after the war, was sold to Charles Pozzi in July 1943 while the monoplace 48774 was sold to Paul Friderich in 1946.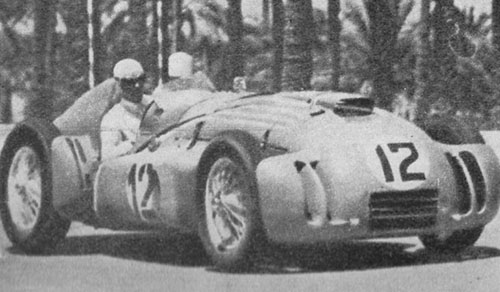 Dreyfus during practice at the Tripoli GP, driving Schell's no.12 (Jean-Maurice Gigleux collection)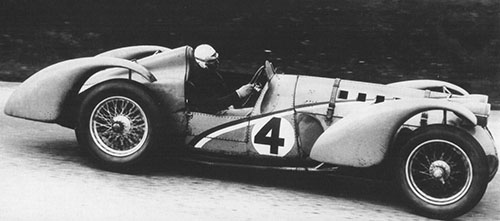 'Raph' at the Paris 12 Hours.
A tragedy occurred when Laury was killed in a car accident with Lucy seriously injured. She semi-retired to Monaco, and died in 1955.
In 1946, 48773 was sold to Robert Cuny who owned a transport company in Vossel in the East of France. Cuny went on to order from Henri Chapron, the famous coachbuilder, a Coupé de Grand Luxe 2 places, no.6517, painted "Chapron blue" with grey leather interior, which was delivered to him in April 1948. 14 months does seem a long time, but one must remember that raw materials were very scarce and strikes occurred almost every day. The car was registered in Paris as 5636 RQ1. Cuny kept the car for a few months, driving it in various rallies, but the engine proved troublesome and Cuny had to replace it by a 135S.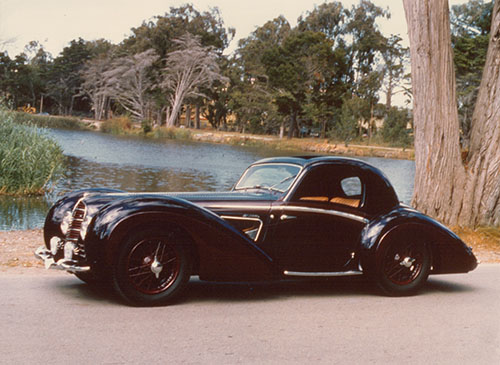 An early picture of the Chapron coupé.
In 1951, the car was offered for sale by Garage Waller. It was acquired by a military of SHAPE who in turn sold it to the Schlumpf brothers for their Mulhouse museum. Fritz Schlumpf exchanged it for another car with Dutch dealer Rob de la Rive Box, who sold it to American Andrews in 1967. A few years later, another Dutch dealer, Bart Loyens, sold Andrews a 165 V12 engine (no.6), the town version of the 145, owned previously by Pierre Bardinon.
In 1983 Andrews sold the car to Bill Jacobs and Bill Hinds who restored the car and sold it to the Blackhawk collection in 1984. At an auction sale in Geneva in 1989 the car was bought by Samuel Ornstein. Ten years later, it was in the ownership of Myron Schuster, who started some restoration work but failed to complete it.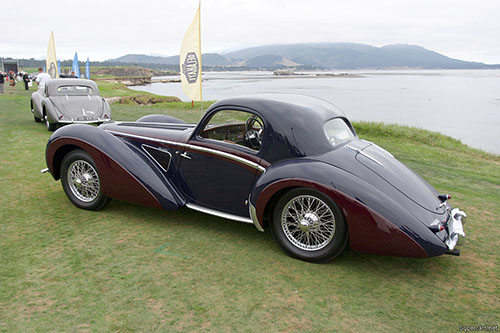 A more recent view at Pebble Beach with 48772 in the background.
In 2003, the car was sold to Peter Mullin through Swiss dealer Lukas Hüni. Mullin undertook a very complete and painstaking restoration, executed by Jim Stanberg of the High Mountain Classics workshop in Colorado. There, it was discovered that the suspension was type 165 and that the cast-iron gearbox was replaced by an aluminium Cotal electromagnetic box, much more appropriate for this very fine and elegant coupe. The car was much admired at Pebble Beach in 2006 and is now in Mullin's museum in California.